Dominant mother language in Slovakia by municipality, based on the 2021 census
Dominant mother language in Slovakia by municipality, based on the 2021 census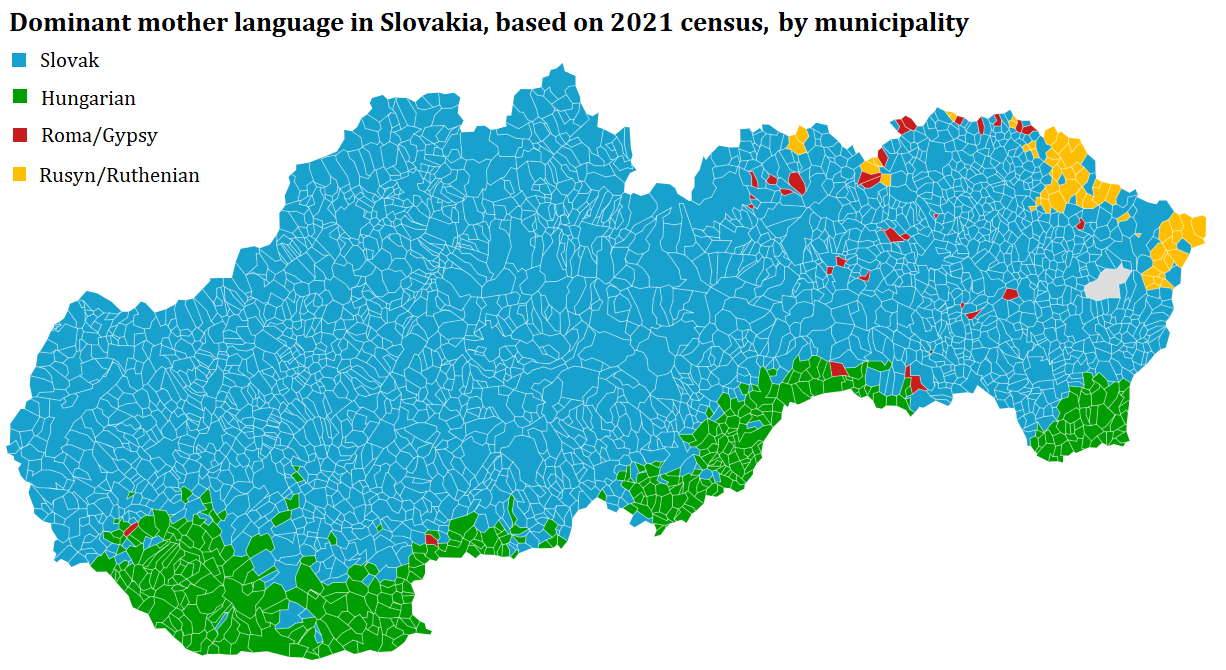 'Wondered why the Hungarian-Slovak border doesn't track further north on the left/west and then looked up on another map -the southern border there is the Danube.
Geopolitics. The goal of trianon was to dissolve Austria-Hungary forever and create a set of countries having more or less equal geopolitical potential so it would be harder to recreate the Austrian-Hungarian state, one of the two engines of central powers.
Hungary had been punished in 1920 as part of the Habsburg monarchy which has lost the I world war along with Germany and the whole state has been partitioned.
Also an argument against Hungary had been that they were pushing policies of hungarization on territories with other nations majority.
I've also heard that the southern strip had been given to Czechoslovakia because in post-WW1 times Slovakia hadn't had enough of rural terrain to feed themselves. Especially that in those times Czechoslovakia was fighting with Poland over Trans-Olza where the only trains from Czechia went trough and the outcome of that conflict had been unknown yet.
Also, Romania had been rewarded for their military intervention ending 3month lasting communist Hungary state in 1919.'