The prevalence of female genital mutilation (FGM) in Somalia
The prevalence of female genital mutilation (FGM) in Somalia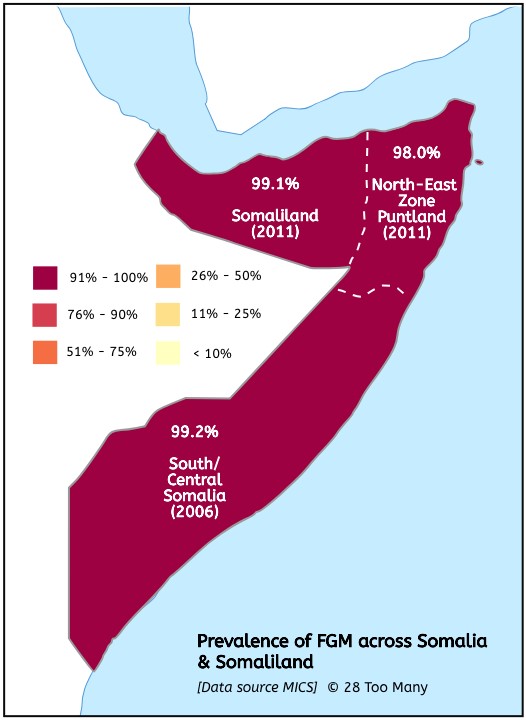 'Not exactly a female friendly place to live..
Somalia is pretty much one of the top 3 worst countries in Africa for all types of rights.
Strange to see coming from a country shaped like a high heel.
There is no government to actually enforce rights, the central government in Somalia and Somaliland are ineffective and arbitrary.
Somaliland government is actually sorta decent, but not nearly as good as it should and could be.
Somalia on the other hand'