Passenger Railways of Australia
Passenger Railways of Australia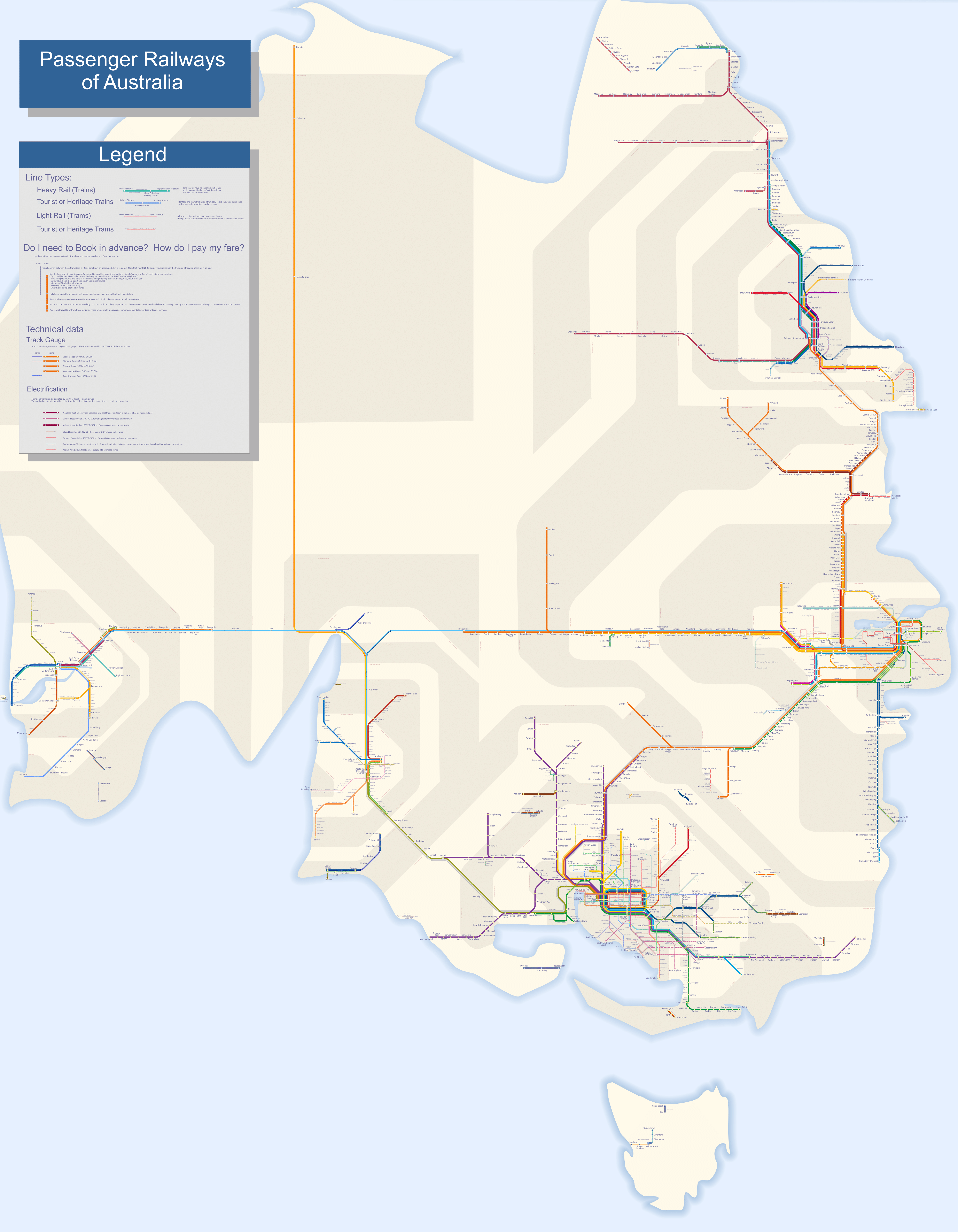 'It's weird seeing what I had previously compartmentalised as separate train networks actually forming a connected whole
I travel frequently on the XPT trains between Brisbane, Sydney and Melbourne, so I've developed a map in my head of the networks of those regions.
Melbourne: you arrive at Southern Cross station, there are charging stations, $10 shower facilities, and other trains that'll take you around Melbourne and Victoria.
Sydney: this station used to be a maze for me, there are bathrooms, but I don't think I noticed any showers or charging stations.
Brisbane: the XPT always arrives and departs at the worst times imaginable, so you have to wait at Central station and not Roma St station most of the time. The station is also under construction so yeah literally nothing for you here.
Also no need for bus cards in Melbourne or Sydney, but in Brisbane you need it for the Airport - Central - Beenleigh - Varsity Lakes route still I think. Not sure when bus cards will stop being a thing but yeah'